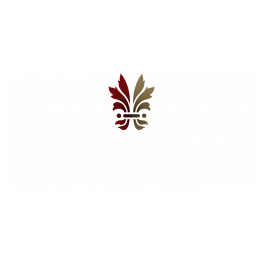 Your Review
Submit a Review

Resident Reviews
|Recommended: YesBeautiful property — I like how there is a clubhouse, gym, dog park and trails to walk around the community.
|Recommended: YesLove it Surpasses my — I've only been moved in for a week, and I've found it to be very quiet. The people in the complex are extremely friendly. and the staff has been very accommodating.
|Recommended: Yes1 month in and doing great — My boyfriend and I just moved in and we really love it here. The only thing that I have to say is that this place is dog friendly so A LOT of people do not pick up after their dogs so it is difficult in that aspect. We have lovely neighbors, it is so cozy here, and we feel at home super fast. We plan on staying for a while Angela is amazing to work with.
|Recommended: YesVery nice community — Pleasant community to live in, very clean,, and safe. Parking sometimes is an issue.
|Recommended: YesIt is a great place to be — Great place
|Recommended: YesIt looks good but the communication has to be improved — It's a decent community but the communication of the staff has to be improved and also before renting the unit to a new tenant all things should be checked. For me the keys was a major problem and lot of back and forth trips to leasing office had to be made. I would sincerely request this to address before giving the keys to the tenant.
|Recommended: YesVery pleased — excellent
|Recommended: YesGreat complex — Very nice place to live.
|Recommended: YesI really like the property and find that people are friendly in the neighborhood. — I have only been there for a month, but so far I truly enjoy living there.
|Recommended: YesNice Place — The apartment complex and grounds are well maintained. Management have been very good to address all apartment related issues.
|Recommended: YesYou Get What You Pay For — Living here has been a dream thus far. Everything you could possibly need is within a reasonable driving distance 30 mins or less including but not limited to food, entertainment, shops, hair salons, etc. The community is quiet and clean, the neighbors are lovely and welcoming. The amenities are excellent, there was one owner of the home prior to us moving in but post paint job and some minor tweaks you couldn't even tell. An absolutely terrific property, we will definitely be staying here for a while.
|Recommended: YesExcellent — A pleasure
|Recommended: YesWell maintained, great customer service. Friendly atmosphere — Very roomy apartments with the latest appliances. Great location to all shopping and eateries
|Recommended: YesNice — nice, quite community