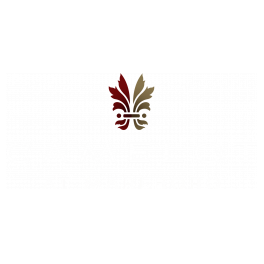 Your Review
Submit a Review

Resident Reviews
|Recommended: YesGreat Place to Live — Used to live here several years back, happy to have come back
|Recommended: YesGreat community — It's a very friendly and quiet community that is conveniently located near many stores
|Recommended: YesVery good — Clean, pleasant and really great. People in maintenance are excellent. Staff in office are great. Angela has been very helpful and professional.
|Recommended: YesNice place to call home — Its peaceful, friendly neighbors and staff.The only issue is parking.
|Recommended: YesBeautiful — Luxury in the suburbs
|Recommended: YesThe property is luxurious, clean, and friendly. We are so excited to be residents of Camelot West. — It's like living on a private residence.
|Recommended: YesBeautiful. Clean and safe place in which to live — beautiful. Clean and safe place in which to live. I love the club house, the fitness center.
|Recommended: YesFantastic — great place to live
|Recommended: YesOverall great place to live — Overall great place to live...Only issue is not enough parking.
|Recommended: YesNice communite for young families — Great community, great town and great school which keep me stick with Camelot Marlboro. Nice people and nice management taking care of everyone. Few adjustment like parking and kids play area not so great but okay. Dogs have better park than kids.
|Recommended: YesVery happy — The apartments are beautiful and clean.
|Recommended: YesMaintainence Dept. — I would like to say a big thank you to Gill and Gino. They fixed my water leak in the washer dryer room and continued to try different things until it was fixed. They were here for almost two hours. They were patient and determined to fix it. Much appreciated Frank Polera 817 Matthew Rd
|Recommended: YesIt is beautiful and My kids and I could not be happier to be here. — It feels like home. I wish there were was an elevator in here, but overall I couldn't be happier, as are my kids. Everyone seems to be very friendly for the most part. The staff has been very nice and helpful. I would say the only other issue I have is that I have been living here for a month and I still don't know when the rest of my maintenance issues will be resolved.
|Recommended: YesNice Layout and Comfortable Apartment — Just moved in recently, but so far it's been a very positive experience. Amanda has been extremely helpful during the pre and post move-in process. She's always available to answer my numerous questions. The maintenance staff have been extremely responsive to work orders that I've submitted. I expect more of the same as time goes on.