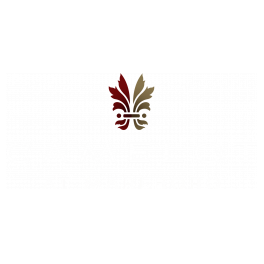 Your Review
Submit a Review

Resident Reviews
|Recommended: YesGreat place to live — The common areas are always so clean. The neighborhood is person and dog-friendly. The apartments are BEAUTIFUL with hard wood floors.
|Recommended: YesBeautiful — Perfect We decided to downsize after the kids moved out and my daughter recommended I look into Kaplan properties she lives in one too in Carteret From the moment we came to view the townhomes, we knew this was going to be it. Aside from the property being new, great amenities, Kenny and his staff are extremely professional, and made the transition for us quick and painless. After living in a house for 15 years, it is so nice not to lift a finger to cut grass, clean the pool, and most importantly, shovel snow. Happy to call Camelot West at Marlboro our home and you will too, Angie
|Recommended: YesGreat place to live — I move Camelot at Marlboro with my family and everything goes well here. Staff is ready to help you in any circumstance. All around is usually quiet, clean and comfortable. As a foreign guy I strong recommend you live here
|Recommended: YesLooks like a park like setting — It's great
|Recommended: YesBeautiful Apartment — I just moved in. Sheila was very nice and helped me every step of the way. It seems very quiet and I am enjoying my stay here so far.
|Recommended: YesLOVE IT — Our experience with leasing a Camelot apartment was so wonderful. It was my first time leasing an apartment and they made it so easy and such an enjoyable experience for me. The apartment is absolutely stunning. I would absolutely recommend it to a friend and already have been and am looking forward to the next 12 months of renting
|Recommended: YesWell-maintained property with comfortable apartments and good amenities — Safe, comfortable apartment environment
|Recommended: YesBeautiful and family friendly Apartments — It is a community that helps you feel safe and secure, and plenty of space for kids to play. The apartments are nicely insulated holding the heat or coolness quite well. Great schools all around and 5 minute driving distance from the Aberdeen shopping mall with 2 supermarkets. Gas from Quickcheck is 2 minutes away and next door to a CVS. There are nice wide stairs leading to the upper floors but no elevator. The interiors are beautiful which would make any person proud to show off as their residence. There are only two issues with this apartments. 1. The central air system gets air from the Main bedroom and the unit itself is right next to it. This means that every time it starts the Master bedroom gets a bit loud, especially in the summer when the AC compressor kicks in. I am ok with background sounds but some others might be too sensitive to this sound. 2. The walls are insulated from cold heat, but not sound proofed between the apartments. Its not to the point that you can hear a pin drop from next door, but you can hear people talking when there is no sound in your apartment.
|Recommended: YesI love living here — Camelot is a great place to live I could have chosen other places to live that's closer to my family, but this was the place where I wanted to live.
|Recommended: YesClean, well-kept, beautiful, all the amenities that you could want. — Grounds are very well maintained. Maintenance staff is very quick to fix issues. All of the amenities that you could want.
|Recommended: YesLove it here — We really only talk to Kristen and she is the best Always kind and easy to talk to But parking suck, and we feel like we have to tip toe around our apartment after 7pm because downstairs can hear EVERYTHING.
|Recommended: YesGreat staff and maintenance — We have been living at Camelot for almost 2 years and are impressed with the office staff and the maintenance staff. As soon as we put in a request for a repair, the problem is fixed The office staff has been keeping us updated on some exciting events that are going on in the complex. I highly recommend living at Camelot.
|Recommended: YesThe grounds are beautiful. — The property itself is beautiful. Most of the staff is very friendly. The parking is terrible. Some people do not care about the property they live.
|Recommended: YesVery nice place to live. — Camelot has beautiful two to three bedrooms apartments. The property is very clean and maintenance is great.
The views and opinions expressed herein are solely those of the original authors and other contributors. These views do not reflect the views of "Camelot at Marlboro", its owners, managers, agents, employees or content providers. No representation or warranty, express or implied, is made or given by "Camelot at Marlboro", its owners, managers, agents, employees or content providers regarding safety, accuracy, completeness or suitability of the information or material expressed herein for any particular purpose