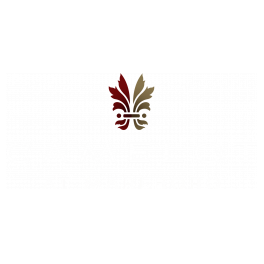 Your Review
Submit a Review

Resident Reviews
|Recommended: YesI love living here — Camelot is a great place to live I could have chosen other places to live that's closer to my family, but this was the place where I wanted to live.
|Recommended: YesClean, well-kept, beautiful, all the amenities that you could want. — Grounds are very well maintained. Maintenance staff is very quick to fix issues. All of the amenities that you could want.
|Recommended: YesLove it here — We really only talk to Kristen and she is the best Always kind and easy to talk to But parking suck, and we feel like we have to tip toe around our apartment after 7pm because downstairs can hear EVERYTHING.
|Recommended: YesGreat staff and maintenance — We have been living at Camelot for almost 2 years and are impressed with the office staff and the maintenance staff. As soon as we put in a request for a repair, the problem is fixed The office staff has been keeping us updated on some exciting events that are going on in the complex. I highly recommend living at Camelot.
|Recommended: YesThe grounds are beautiful. — The property itself is beautiful. Most of the staff is very friendly. The parking is terrible. Some people do not care about the property they live.
|Recommended: YesVery nice place to live. — Camelot has beautiful two to three bedrooms apartments. The property is very clean and maintenance is great.
|Recommended: YesGreat apartment layouts with full gym and business center. — Great Location and the staff is both caring and understanding to all your needs. Employees like Krinstin Gogan Leasing Consultant is always there to assist you in all your appartment living needs and always responds to your request in a timely manner. Camelot has top maintenance support not to mention a full gym and clean and well kept up pool facilities.
|Recommended: YesPerfect for our family — Clean, good neighbors, nice amenities
|Recommended: YesOvearall I think Camelot is an excellent community to live in, it is well kept and staff is great — The apartments and facilities are maintained very well and being pet friendly is a an added bonus.
|Recommended: YesWell taken care off, clean, neat — nice friendly community
|Recommended: YesBeautiful, peaceful, peace of mind. — Very nice, reasonable prices, everything taken care of. Just a good peace of mind for my living situation, no worries regarding upkeep or maintenance.
|Recommended: YesGreat community — Great
|Recommended: YesApts are beautiful, grounds well maintained and great place to live. — Its a quiet and respectful place to live. Everyone is friendly, courteous and the complex very well run and maintained. Parking is sometimes a challenge and not every apt. has a storage facility available with it, but other than those things, its a great place to live. Having a garage with driveway is a plus and worth the extra rent charged.
|Recommended: YesAmazing — It's great living here